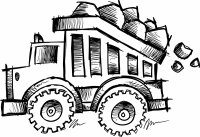 If you need junk hauling and trash removal anywhere in the New York City area, Junk4Trunk is the answer to your problems. We're a full-service junk and garbage hauling company offering a wide array of services, including property clean out help, yard waste collection, light demolition work, and much more. We'll help you through your cleanup or cleanout project, providing high-quality service with a quick turnaround. We also strive to offer some of the lowest prices throughout NYC for junk removal services.Call or e-mail Junk4Trunk today to book the assistance you need and take advantage of our great value!
Junk4Trunk does not sell junk parts or provide junk yard services. We apologize for any inconvenience.
Junk Hauling
Estate & Hoarder Cleanouts
Licensed & Insured
Emergency Service Available
Free Price Estimates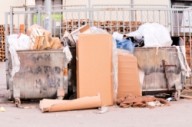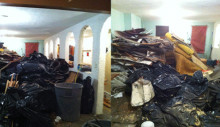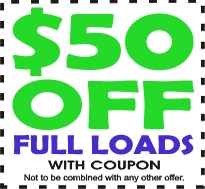 Since 2010, we've been proudly based in Brooklyn, NY. We're available to help with cleanouts in Brooklyn, Manhattan, The Bronx, Queens, and Staten Island, as well as nearby Nassau, Suffolk, and the surrounding area. No cleanup or cleanout job is too big or too small for us to tackle. Need furniture disposal so you can refurnish your home? We'll take those old sofas and tables off your hands. Did a major storm leave your yard full of downed limbs, leaves, and other debris? Our yard waste collection pros will give you back your beautiful and safe lawn. We take pride in providing excellent trash removal and more to residential and commercial customers in the area. Now, it's your turn.
Junk4Trunk is fully licensed and insured for junk removal services and demolition work. We'll take care to get unwanted items out of your building and off your property without causing any collateral damage to your space. We'll dispose of that garbage properly, following all local regulations. Our trash haulers are dedicated to your satisfaction—and we have the awards to prove it. We're pleased to have been given a 2012 Super Service Award from Angie's List and to hold an A- rating from the Better Business Bureau. We'll make your next property clean out smooth and hassle-free.
Call now to learn more about our services, and to get a free estimate for the garbage hauling, yard debris cleanup, or demolition services you require. We can schedule the next available appointment or help you out as soon as possible if you're in a bind and need emergency service. Junk4Trunk is NYC's reliable, fast, and affordable choice for garbage and rubbish removal. We look forward to working with you!