Demolition Contractor Services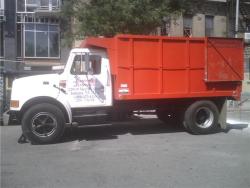 While you might be tempted to attempt light demolition projects yourself, in reality it's best to leave demolition of any kind to professionals. Whether you're removing walls to open up rooms in your home or breaking up an old concrete patio in your backyard, you can count on the demolition contractors at Junk4Trunk to handle your demolition service correctly. We offer affordable demolition services, as well as trash and junk hauling. We'll break down the structure you no longer want on your property, and we'll clean up and dispose of all of the debris that results, leaving the area neatly swept. Call today to learn more about what our demolition contractors can do for you!
The Junk4Trunk team is ready to handle a wide range of light demolition projects, including: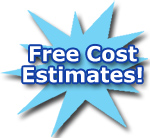 Interior demolition
Kitchen demolition
Bathroom demolition
Concrete and patio removal
Garage and shed removal
Wall demolition
Jacuzzi removal 
Fence removal
And more!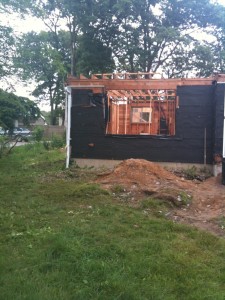 We work on both commercial and residential properties throughout the New York City area. Whether you need a single wall or fixture removed or you're overhauling your apartment or commercial space from top to bottom, you can trust us for expert workmanship and a quick turnaround. We're licensed and insured to conduct demolition jobs safely, without causing any collateral damage to your space or injury to you or anyone who uses the space. We believe in meeting your needs and creating satisfied customers, and we have an A- rating from the Better Business Bureau and a 2012 Super Service Award from Angie's List as proof of our track record for great service. We promise to work hard for you. 
Interior Demolition Services
When you need to tear out a wall, kitchen cabinets, or any other part of your home or business, Junk4Trunk is here to help. Our team of interior demolition contractors is available for projects of all sizes, ranging from gutting your kitchen to removing a tub or jacuzzi you no longer want. Our demolition contractors have what it takes to properly remove an entire wall or just strip out fixtures and cabinetry. No matter what your long-term remodeling goals are, we can help you turn your space into a clean slate. 
Exterior Demolition Services
If you have a concrete driveway or patio you no longer want, we can make it disappear. We can remove unsightly old fences, sheds, and other structures from your property, as well. If you're working to improve your landscaping or take full advantage of the limited outdoor space many NYC residents own, let Junk4Trunk help you with demolition service. You can rely on our demolition contractors for efficient and effective demolition work, thanks to our high level of training and skill.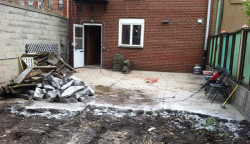 With all of our demolition jobs, we consider cleanup and debris removal to be part of the process. Because we're also a full-service junk hauling and trash removal company, our demolition contractors are able to get rid of any debris that results from the demolition. We'll haul away that junk, leaving the site clean and ready for you to take your next steps. Call or e-mail us today to learn more about why we're the best company in the area to handle light demolition work, trash hauling, and junk removal services! We offer free estimates, so you have nothing to lose by getting in touch with us now. From start to finish, we're your best bet when you need a demolition contractor for your home or business.  
building demolition
demolition contractors
demolition contractor
demolition services
demolition contractor