Property Cleanouts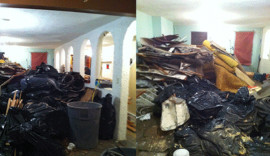 When you're clearing out the contents of a home or business, it can help to have a professional property cleaning service on hand to lighten your load. Your clean out will go much more smoothly and quickly if you don't have to drive back and forth to the dump or recycling center on your own with carload after carload of garbage. Plus, with property clean out experts working alongside you, you can be sure that everything is disposed of properly, following all local regulations and avoiding fines. For help with residential and commercial cleanouts in and around New York City, look no further than Junk4Trunk. We'll work hard to make your business or house clean out a breeze!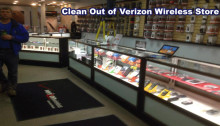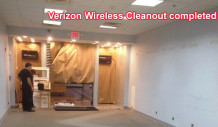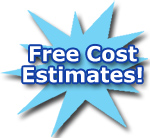 Depending on the type of cleanout you're doing, Junk4Trunk is available to remove and dispose of items including:
Household trash
Appliances
Furniture
Electronics
Yard debris
Construction or demolition debris
And much more!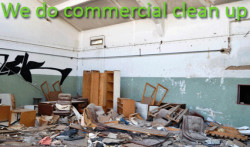 We can assist you during an estate cleanout, a foreclosure cleanout, a hoarding cleanup scenario, or if you're just getting rid of the clutter in your attic or garage. No clean out job is too big or too small for our skilled team to handle. Junk4Trunk is fully licensed and insured for property cleaning and large-scale trash disposal, and we prioritize quality work and great customer service. You can also count on us for quick turnarounds for even the biggest cleanouts. We'll work efficiently to clear your residential or commercial space, leaving you with a clean, organized area.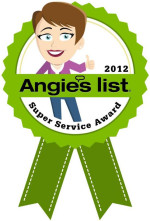 Junk4Trunk is pleased to have an A- rating from the Better Business Bureau. We also won a 2012 Super Service Award from Angie's List. These honors are a sign of our commitment to customer satisfaction. For your added peace of mind, we'll be happy to give you a free price estimate for the property clean out services you need. We're confident you'll find our rates to be among the lowest in all of NYC! Contact Junk4Trunk now for clean out services you can count on.  
Hoarder House Clean Out
Do you have a family member or friend who suffers from hoarding tendencies? If you're ready to help this person get rid of some of the trash and items that are filling their home, call Junk4Trunk. We offer hoarder cleaning services, in addition to our standard junk and trash removal services. We understand that for hoarders, clean outs can be stressful, frustrating, and even traumatic, and we'll send hoarding cleanup experts who can guide you through the process calmly and carefully. Our goal is to get the home as clean as possible, while also paying attention to the homeowner's needs. Call or e-mail Junk4Trunk today to learn more about the hoarder cleaning process. 
cleanouts
clean out
clean up services