Trash Removal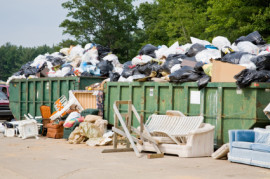 Junk4Trunk provides an array of specialized trash removal services. We can assist you with foreclosure cleanouts, hoarding cleanouts, construction debris removal, and so much more. If you have a large volume of garbage on your residential or commercial property, you can count on us for some of the best value among garbage and furniture disposal services in NYC. Our skilled trash haulers can collect all sorts of refuse and debris, safely and properly disposing of that garbage in the appropriate locations. Hiring our trash removal team means saving time, energy, and stress as compared to attempting the cleanout entirely on your own. Plus, because we offer some of the lowest prices for garbage removal in all of New York City, you'll also save money, as compared to hiring other trash haulers. If you're ready for a neat, clean property, call Junk4Trunk today!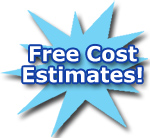 We're able to assist you with garbage and rubbish removal including: 
Household garbage removal
Appliance disposal
Furniture disposal
Construction and demolition cleanup
Hazmat disposal
And more! 
Junk4Trunk is fully licensed and insured, so you can breathe easy knowing your property is in our capable hands. We're also pleased to hold an A- rating from the Better Business Bureau and to have received a 2012 Super Service Award from Angie's List. If you care about fast, reliable, and reasonably priced trash removal service, you'll love working with Junk4Trunk. We care about your satisfaction, and we'll work hard to meet your needs. 
Trash Removal for Foreclosure Cleanouts
More and more homes are being foreclosed on every day, and banks often find themselves in possession of a home that still holds all the garbage the family left behind when they moved out. Junk4Trunk provides foreclosure cleanout services to get those homes ready for new occupancy. We can provide garbage removal of household waste, broken appliances, and much more. We'll leave the space empty and broom-swept, so you can resell the property with less stress. 
Construction Debris and Garbage Removal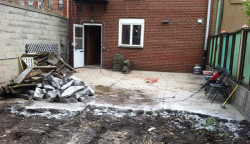 When you're constructing or demolishing anything on your property, the trash and debris will start to pile up. Whatever project you're planning, you can count on Junk4Trunk to be your debris and trash removal company. We can collect everything from concrete and shingles to old cabinets to hazardous materials and beyond. We'll leave your construction or demolition site clean and ready for you to take the next steps in property improvement. Don't put yourself or your construction team in danger by leaving debris lying around, or struggle to handle debris disposal all on your own. Let Junk4Trunk take the load off your shoulders by handling all of the trash removal.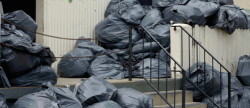 Call Junk4Trunk today to learn more about our trash removal services! We'll be happy to give you a free cost estimate based on a description of your job. We promise to provide prompt, efficient, and effective garbage and rubbish removal, and we're committed to not charging you an arm and a leg for the services you require. We look forward to working with you to clean your residential or commercial space. 
Garbage Removal
Trash Haulers
Foreclosure Trash Outs
Furniture and Appliance Disposal
Junk Removal Service