Yard Waste Collection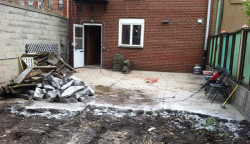 Has a recent storm left your yard scattered with fallen branches and limbs? Have you conducted garden maintenance that resulted in an excess of leaves, limbs, and clippings? Let Junk4Trunk handle your yard waste collection in and around NYC. We'll help your property look its best by getting rid of yard waste on your behalf. We have the knowledge and experience that it takes to properly dispose of leaves, shrubs, and more. If professional yard cleanup is the answer to your yard debris problems, give Junk4Trunk a call today! We'll even give you a free cost estimate.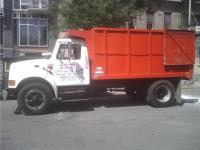 Having a well-groomed yard is key in projecting a good image to visitors to your property. Yard debris can also be dangerous, causing people to trip and fall or suffer other injuries. Lawn debris and yard waste collection from Junk4Trunk allows you to make your property safer and more attractive—a win-win for you and for everyone who uses your property. Wherever you live in Manhattan, in one of the outer boroughs or just outside the city, you can count on Junk4Trunk for yard waste disposal, no matter how large or small the amount of debris or the size of your actual yard. 
Once you bag the clippings, grass, leaves, and other yard debris, we'll show up to dispose of it properly, following all local rules and regulations. Contact the Junk4Trunk team for disposal of:
Tree branches
Yard debris
Leaves
Grass clippings
Shrubs
And more!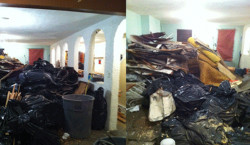 We're your full-service yard waste disposal team in New York City, licensed and insured for your benefit. We'll work quickly to load up your debris onto our truck and get it off your property and off your mind. If you're facing an emergency situation and need that debris gone as soon as possible, we'll be there for you when you need us. In addition to our speedy service, we strive to offer some of the most affordable rates around for lawn waste collection and disposal. We make lawn debris cleanup service easy and hassle-free.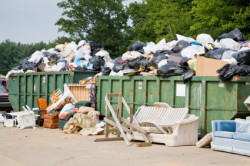 And don't forget, we also offer light demolition services to help get your landscaping looking truly great. If you have an unsightly old fence on your property, we can remove it. We can also break up old concrete patios and slabs, clear out above-ground pools, and demolish other structures. We'll even haul away the demolition debris, giving you one-stop yard waste cleanup and demolition contractor convenience. Learn more about making lawn waste a distant memory by contacting our pros today! 
Yard Cleanup Services
Fall Cleanup
Yard Debris Removal